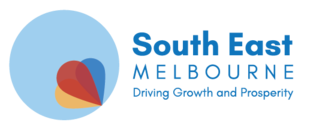 SEM has developed an ambitious vision to ensure this region prospers and maintains its competitive advantages into the future. This vision builds on the area's strengths, and recognises the need to continue to attract investment, infrastructure, a skilled workforce and entrepreneurial businesses which can grow job opportunities for the whole region.
Businesses and residents in the region are already interconnected in many vital ways. Innovative organisations in Kingston, Monash, Dandenong and Frankston provide employment for families throughout the region, while the Mornington Peninsula's growing tourism sector creates additional employment and provides lifestyle experiences for residents and visitors.
Produce from farms and wineries on the Mornington Peninsula and Cardinia is supplied to award-winning restaurants and international food manufacturers throughout the south east, creating jobs for residents in all our municipalities.
Casey's vibrant and welcoming neighbourhoods are home to many of our region's newest families. Residents enjoy the varied lifestyle experiences the region has to offer, including sporting and recreational activities, well-being and relaxation, and food and wine.
SEM's key goal is to seek opportunities to strengthen the region's economy, bringing prosperity and security to more than 1 million people living here today, and to the 1.3 million people who will call the south east home by 2030.
Learn more at http://southeastmelbourne.org/